Viewing posts categorised under: Uncategorized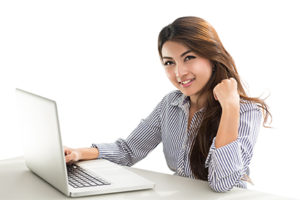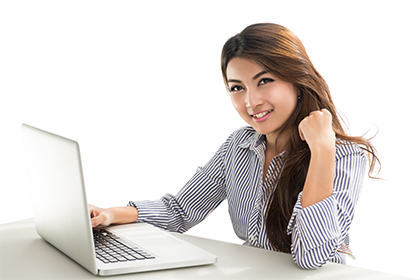 How to create an amazing relationship with a Virtual Assistant from the Philippines?
From my perspective, the way to do this is way different Western societies. It is not about money or gifts but it's how you connect with them like a part of your family.
There are five approaches to build the most loyal VA in the world.
CELEBRATE THE LITTLE VICTORIES
It will be appreciated by your VA if you celebrate success/victories with them. Just by sending Skype message or an email will have a positive effect on your staff. It will increase their motivation and employee satisfaction and of course loyalty.
Always remember that when you work with a remote or an office employee, there is no better return on your investment than to give him or her a thousand of reasons to wake up each morning and WANT to work for you.
Everybody knows that when you work with a Virtual Assistant, it would be easy to not give them attention because they're not sitting beside you, but this is a big no-no. You have to treat your VA's like they are your in-house staff for them to feel that they are also important and valuable for you.
This is also an effective secret especially when you are trying to build a full team ahead of you. The way you treat or manage your first  VA will be a manual for all your staff in the future.
TREAT THEM LIKE THEY'RE FAMILY
The best thing about Philippines is that FAMILY is EVERYTHING. Employees will most likely quit their dream job in just a blink of an eye if there is a family problem that needs attention. It should also be important to you as their boss. Filipinos treat their staffs as one of their family and the more you bond with them, the more positive results you get.
These are the things that will make your VA be loyal to you:
Hangout with them.
Celebrate their birthdays by sending email or a skype message.
Arrange a team building for work anniversaries.
"Everyone should be respected as an individual, but no one idolized." – Albert Einstein
Treating your coworkers and your staffs with respect will increase their loyalty to you. Show them that you also value their insights and don't forget to listen with their suggestions. Some people forget this when they are working with a Virtual Assistant but remember that if you wanted to be respected you should also learn to respect.
Being a part of your staff's  success will always reflect how good you are as a boss and how incredible your company is. So, whenever you find opportunities to improve your staff, grab it! Indulge them to activities that will improve their skills and capabilities and you'll see that at the end of the day, positive result falls into place. And it will also make them realize that you cared about their personal growth and not just the growth of your company.
Also, don't ever make them feel that asking question will intimidate you. Filipinos are shy in nature, so they are missing the chance of asking good questions or suggesting ideas. Make sure that you are always open to  brainstorm with them.
Read more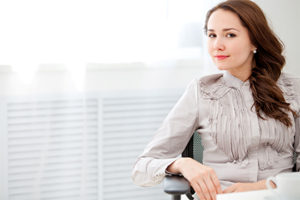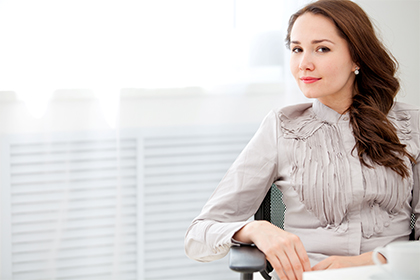 A virtual assistant (typically abbreviated to VA, also called a virtual office assistant) is generally self-employed and provides professional administrative, technical, or creative (social) assistance to clients remotely from a home office. Because virtual assistants are independent contractors rather than employees, clients are not responsible for any employee-related taxes, insurance or benefits, except in the context that those indirect expenses are included in the VA's fees. Clients also avoid the logistical problem of providing extra office space, equipment or supplies. Clients pay for 100% productive work, and can work with Virtual Assistants, individually, or in multi-VA firms to meet their exact needs. Virtual Assistants usually work for other small businesses. but can also support busy executives. It is estimated that there are as few as 5,000-10,000 or as many as 25,000 virtual assistants worldwide. The profession is growing in centralized economies with "fly-in, fly-out" staffing practices.

Common modes of communication and data delivery include the Internet, e-mail and phone-call conferences, online work spaces, and fax machine. Increasingly Virtual Assistants are utilizing technology such as Skype as well as Google Voice. Professionals in this business work on a contractual basis and a long-lasting cooperation is standard. Typically 5 years of administrative experience in an office is expected at such positions as executive assistant, office manager/supervisor, secretary, legal assistant, paralegal, legal secretary, real estate assistant, information technology, et cetera.
In recent years Virtual Assistants have also worked their way into many mainstream businesses and with the advent of VOIP services such as Skype it has been possible to have a Virtual Assistant who can answer your phone remotely without the end user's knowledge. This allows many businesses to add a personal touch in the form of a receptionist without the additional cost of hiring someone.
Virtual Assistants consists of individuals as well as companies who work remotely as an independent professional, providing a wide range of products and services both to businesses as well as consumers. The virtual industry has changed substantially as it attracts others new to the field.
Virtual Assistants come from a variety of business backgrounds, but most have several years experience earned in the "real" (non-virtual) business world.
A dedicated virtual assistant is someone working in the office under the management of a company. The facility and internet connection as well as training are provided by the company. The homebased virtual assistant worked either in the office sharing environment or in their house. The general VA are sometimes called an online administrative assistant, online personal assistant or online sales assistant. A virtual webmaster assistant, virtual marketing assistant and virtual content writing assistant are specific professionals that are usually experienced employees from corporate environment that started to set up their own virtual offices.
Read more