17May
So you are a company executive managing your company mostly alone or with a co-founder. You start off being able to do your tasks well, calling clients, taking care of customer service and keeping track of bookkeeping by doing just fine. Somehow, along with the way, you find yourself stressed by all the work and find yourself missing out some tasks that were supposed to be done yesterday but you could not do because you were busy for having your hands full.
This is a common mistake for those who think they can handle tasks greater by doing it independently because no one else will be able to handle it better or as good as you do. This is a common mistake done by smart people. The solution for this is to hire a virtual assistant from the best virtual assistant companies to ensure that the VA that you will hire has an ample amount of experience in the industry and has an initiative.
There are a lot of reasons why brands, companies, businesses whether big or small are hiring virtual assistants to finish half of the job at half of the time—therefore saving time and money while staying productive! But what does a virtual assistant, specifically an administrative virtual assistant, really do? And how can a certain individual such as a company executive of a business or brand benefit from it?
Here is a list of tasks an administrative virtual assistant will do for you to make your job easier:
Handling the payroll may seem as the most basic task of handling a company but it does not only Comprise of you handing out the month's pay to your employees. It involves having them sign a form, scheduling the payroll, filing tax forms, withholding income tax and etc. To summarize it, it takes a lot of time, and all those time you spent organizing a payroll, you could have spent it by sealing another deal with a new client or figuring out more ways to rake in income for your company, this is why you must assign a personnel to handle this job.
Customer support is a job that can easily be passed onto someone who can learn fast and handle it well enough without you having to go over and checking updates multiple times in a single day. It should be someone who has the initiative to handle problems faced by customers and create immediate solutions for them. In this manner, you are able to guarantee customer satisfaction in your service or products.
When you want a project to be done but cannot guarantee your full presence while it is being executed, you can assign an administrative virtual assistant to handle the project and oversee your team to make sure they stick to it and execute it well.
Whether you are looking for a new employee to hire to fill in a job or layoff someone, an administrative virtual assistant will make the absorption or the letting a lot more easier. He/she will handle the process of training or taking care of the papers needed to finalize an employee's resignation.
A company executive surely is a busy person, administrative virtual assistant can do the job of booking appointments or meetings for you and your client so your only task as the boss is to show up and carry on with the agenda of the meeting. He/she can contact the client himself/herself to arrange the date and the location or details of the appointment or meetings.
IN CONCLUSIONS
Just because a certain administrative work is simple or cloaked with the illusion that it only takes a little bit of your time, does not mean you have to do it all on your own. A hired administrative virtual assistant from the best virtual assistant companies can fill in this task for you to leave you with more free time on your hands so you can handle other priorities and spend more time with your family or socialize with frie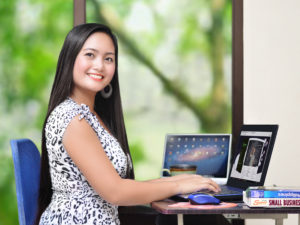 nds.
Contact us through this email: jocelyn@myownva.com
Tags
:
administrative virtual assistant
,
best virtual assistant companies
,
hire a virtual assistant
,
hire virtual assistants
,
virtual assistant business