Showing posts tagged with: BPO in Ph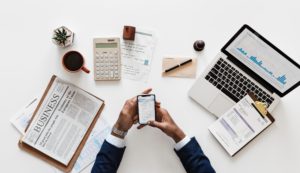 The first step you take as an Amazon seller after hiring a virtual assistant, an agency, or a remote partner is to give them access to your Amazon Seller Central Account.
This access is necessary for your partner to conduct operations on your seller central account. It enables them to gather reports, data, or campaign management activities like creating new listings, promotions, campaigns, adding keywords, and uploading products.
Read more
The Philippines is a well-acknowledged country when it comes to the workforce especially in the BPO (Business Process Outsourcing) industry. In fact, ESEAN Briefing (2017) indicated that the Philippines beat Mumbai as the "2nd ranking BPO destination". In addition, Global Innovation Inc. (2017) phrased in one of their articles that "the country (Philippines) remains to be an attractive place for investors to outsource some of their services." A number of studies have also supported these acknowledgments which leads us to the question "What makes the Philippines a competent country in the BPO industry?"

While one can think of several reasons why the Philippines has become the BPO hub in Asia, studies have pointed out the most common ones. Below are four of the most common reasons.
Read more