Showing posts tagged with: Data Entry

Every business in the world runs on information, and not just the ordinary kind but information that's accurate and and up-to-date. Inventory and people are set into motion and customers' needs are met in a timely manner because the right people are able to make informed decisions. MY OWN VIRTUAL ASSISTANT (MyOwnVA) offers fast, secure, and accurate data entry services that is simply unmatched by similar services. MyOwnVA stays ahead of the curve by employing only the most skilled and highly-experienced data entry specialists, assigned specifically to work on customers' requirements using proprietary software that's designed for speed and precision.
MyOwnVA's Data Entry service specializes in high-volume data entry for a wide variety of document transcription assignments include PDF and catalog conversion, ordering information, manuscript data entry, data extraction, tabulation, research, and analysis, among other tasks. Using a well-suited array of tools, our team of data entry specialists follow rigorous protocols while in the process of handling customers' data. The same quality of work and commitment to accuracy and confidentiality is applied in every project, whether by individual virtual assistants or by large teams of data entry specialists working together in handling projects of a much bigger scale. Simply, because we value the safety and security of our customers' transactions, and we maintain the same sense of value for information that eventually serves as an impetus for business growth.
We operate and maintain our own cloud-based servers for data storage that allows MyOwnVA's data entry specialists to access their work securely and deliver a high volume of output. But more than just the technical requirements that we consistently satisfy, we  also genuinely take pride in our work and we make an effort  to provide customers with a highly rewarding work experience. MyOwnVA's virtual assistants are available throughout each individual customer's production schedule to personally address concerns and other related questions. In addition, MyOwnVA has call center staff waiting to answer customers' inquiries and questions using a high-speed internet connection and back-up power to guarantee their availability.
Through the years that we've been serving our customers, MyOwnVA's Data Entry products have always provided fast turnaround times without sacrificing quality and 100% accuracy. With years of experience under our belt handling all kinds of businesses, project requirements, and different volumes of need, MyOwnVA has grown into a confident provider of professional data entry services that ranks among the finest in the industry.
MyOwnVA has data entry specialists ready to help you. No task too big or too small. CONTACT US to discuss.
Read more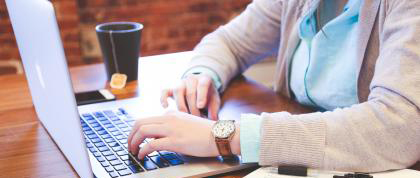 Data Entry is a broad term that encompasses a number of occupations. It includes electronic data processors, typists, word processors, transcribers, coders and clerks.
As a Virtual Assistant, Data Entry is one of the most common job we could work on. Since we are responsible for entering various data formats into the computer system of a company we have to be proficient at interpreting complex information.
Here are the responsibilities of a Data Entry worker
Encoding personal details of customers.
Entering information for classified advertisements in a newspaper.
Transferring paper-based market research results
Updating patient's medical records
Processing sales invoices
Tracking students' test results in a school or college.
Yes, the job is simple but it needs someone who is keen and is attention detailed. But My Own Virtual Assistant can make your busy lives more relaxing and pressure-free because we can do Data Entry for you.
Contact us  and we will handle the project for you.
Read also My Own VA Services
Read more