Showing posts tagged with: Data Entry

Every business in the world runs on information, and not just the ordinary kind but information that's accurate and and up-to-date. Inventory and people are set into motion and customers' needs are met in a timely manner because the right people are able to make informed decisions. MY OWN VIRTUAL ASSISTANT (MyOwnVA) offers fast, secure, and accurate data entry services that is simply unmatched by similar services. MyOwnVA stays ahead of the curve by employing only the most skilled and highly-experienced data entry specialists, assigned specifically to work on customers' requirements using proprietary software that's designed for speed and precision.
Read more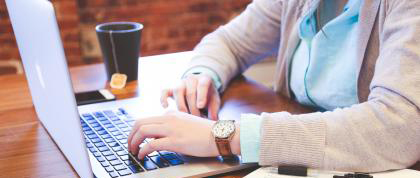 Data Entry is a broad term that encompasses a number of occupations. It includes electronic data processors, typists, word processors, transcribers, coders and clerks.
As a Virtual Assistant, Data Entry is one of the most common job we could work on. Since we are responsible for entering various data formats into the computer system of a company we have to be proficient at interpreting complex information.
Read more