27Oct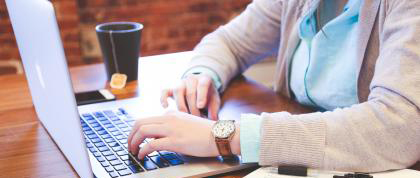 Data Entry is a broad term that encompasses a number of occupations. It includes electronic data processors, typists, word processors, transcribers, coders and clerks.
As a Virtual Assistant, Data Entry is one of the most common job we could work on. Since we are responsible for entering various data formats into the computer system of a company we have to be proficient at interpreting complex information.
Here are the responsibilities of a Data Entry worker
Encoding personal details of customers.
Entering information for classified advertisements in a newspaper.
Transferring paper-based market research results
Updating patient's medical records
Processing sales invoices
Tracking students' test results in a school or college.
Yes, the job is simple but it needs someone who is keen and is attention detailed. But My Own Virtual Assistant can make your busy lives more relaxing and pressure-free because we can do Data Entry for you.
Contact us  and we will handle the project for you.
Read also My Own VA Services
Tags
:
Data Entry
,
MoVA
,
My Own Virtual Assistant
,
MyOwnVA